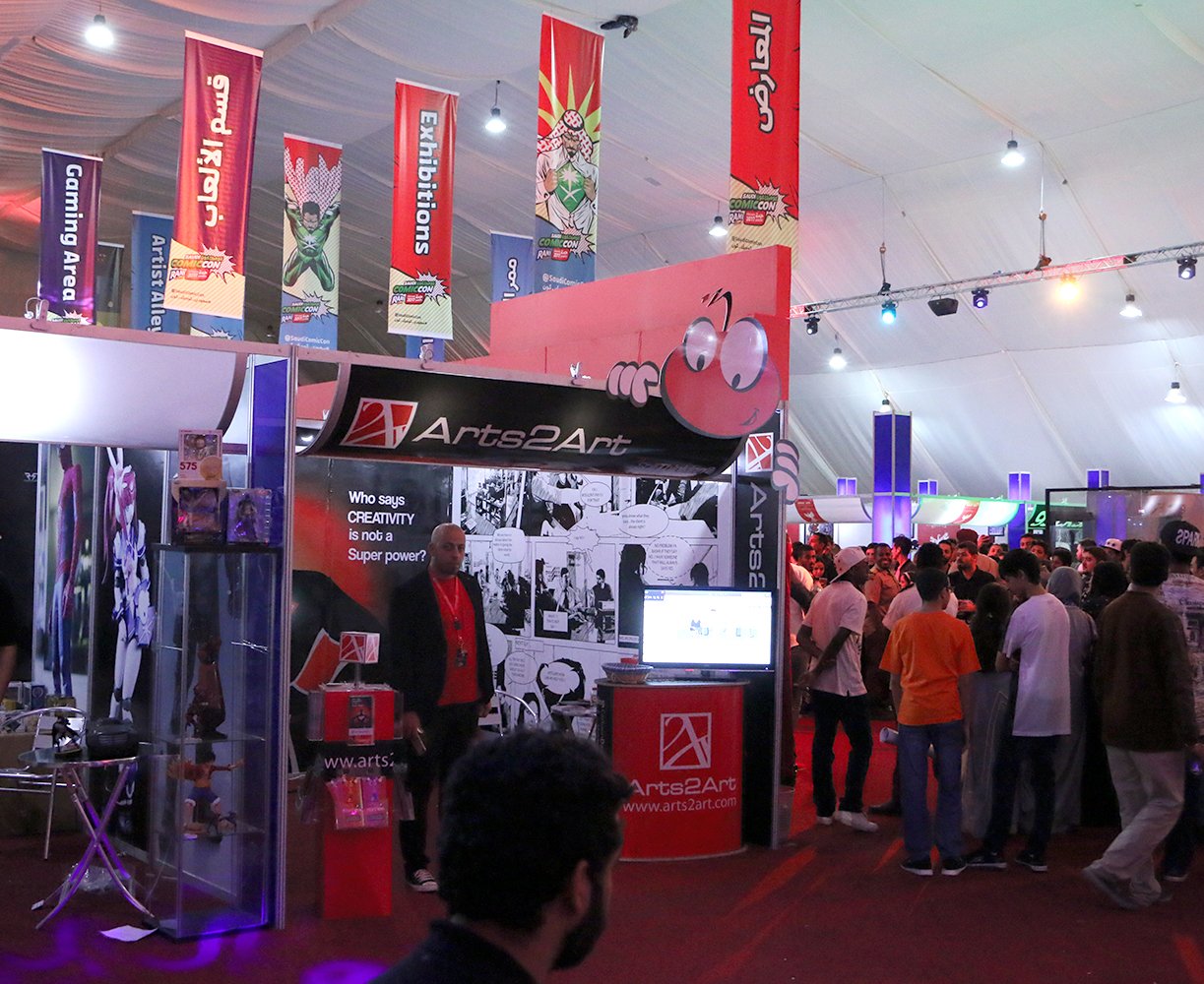 For the first time Comic con event landed in Saudi Arabia. SAUDI COMICCON was held on 16-18 February at Take-off RC Club. Over 22000 saudians flocked to the event that was a part of an entertainment lead by the Saudi General Authority for Entertainment. Every saudian dressed as his favourite fictional character. Typically comic lovers would have to travel to Dubai for such conventions, but they will be able to celebrate it here in Jeddah. Saudi comic con has features many activities as video gaming, pop arts and competitions.
A brief background for Comic con. Such comic conventions have been going on since 70's as the first one was in San Francisco. But spread across the world over the past years. And for the first time in Saudi Arabia which is organised by Saudi-based Company Time Entertainment and baked by General Authority for Entertainment.
Arts2art had participated in Saudi comic con as character designer and Creator Company. Our booth was beside Marvel. Mr Muhanned had designed our team as super heroes, each one has its own super power in their career. Marvel actors were fascinated by our heroes. By the last day of the event, Saudi comic con guests started signing on our wallpaper. Marvel actors (Thor and captain America) took pictures with Mr Muhanned and our super heroes in Arts2art booth.