Registration form

for the 16 personality seminar
Seminar Intro
Do you wish to know your ability based on your personality?
Are you facing a hard time understanding people around you?
Do you face people that are hard to talk with or don't make sense?
Are you having hard time understanding your co-workers and manager discussions?
Are you having difficulty in understanding your family needs and requests?
Seminar Agenda
Introduction for the 16 personalities.
Learning each personality and there main powers.
The benefit of this knowledge and how to cope with it.
How to communicate with other personalities.
Learn about the strength and weakness of each character.
Learn the best ways to deal with there personalities.
How to perform the test the easy way and the deep way.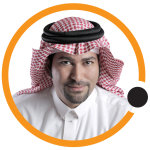 Consultant / Muhanned Kumkumji
Saudi citizen holds an honor PHD in art and media production from the United States and holds several certificates from international companies in the field of advertising, including Adobe, Disney and qualified from New York Film Academy and Full Sail University in film making, has experienced more than 20 years in media and advertising. Senior media consulting for many companies and institutions locally and internationally, Achieved many awards for media concepts and advertising campaigns, participated in training seminars and conferences within King Saud University in Riyadh and Jeddah Chamber of Commerce.
Notes :
Seminar 1 day | 3-4 Hours
The date of the seminar is Thursday 21/5/2018
Location is in Arts2Art head office – Jeddah
Enroll will be opened once dates are scheduled