Registration form

for the design & motion seminar
Seminar Intro
Identify the main elements of design and film production.
Develop the skills on how to deal with ad and media agencies.
Learn the basics of graphic designs, logos and corporate identity, websites, Film and presentations.
Learn the terminology of design and motion.
Seminar Agenda
Introduction to the main rules of design and motion.
The basics of design, creativity and printing presses.
The basics in designing logos, branding and identity.
The basics in creating and designing websites and how they work.
The basics on Film production and Visual effects.
The basics on creating a good presentation.
Examples and published media.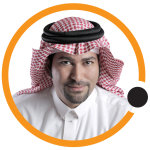 Consultant / Muhanned Kumkumji
Saudi citizen holds an honor PHD in art and media production from the United States and holds several certificates from international companies in the field of advertising, including Adobe, Disney and qualified from New York Film Academy and Full Sail University in film making, has experienced more than 20 years in media and advertising. Senior media consulting for many companies and institutions locally and internationally, Achieved many awards for media concepts and advertising campaigns, participated in training seminars and conferences within King Saud University in Riyadh and Jeddah Chamber of Commerce.
Notes :
Seminar Fees = 500 SAR
Seminar 5 days = 3 Hours for each day
Seminar Date = Sat, May 19, 2018 – Thu, May 24, 2018 – 10:00 PM to 1:00 AM
Enroll will be opened once dates are scheduled