Registration form

for the starting your business lecture
Lecture Intro
Do you want to establish a project?
Do you know where to start?
Do you need expert advice?
Do you know what are the laws and rules?
Are you facing difficulties in your business?
Do you know the best advertising tools for your business?
Lecture Agenda
An overview on types of businesses and there differences.
The main points about your project feasibility study.
Sources of capitals for your project.
The main laws and contracts for your business.
Permits and how to overcome common obstacles.
What are the tools you need to manage your project.
Marketing Tips for products or services.
Marketing tools (advertising).
Key steps before you launch your project to the public.
After launching.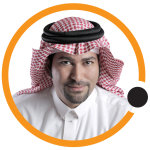 Consultant / Muhanned Kumkumji
Saudi citizen holds an honor PHD in art and media production from the United States and holds several certificates from international companies in the field of advertising, including Adobe, Disney and qualified from New York Film Academy and Full Sail University in film making, has experienced more than 20 years in media and advertising. Senior media consulting for many companies and institutions locally and internationally, Achieved many awards for media concepts and advertising campaigns, participated in training seminars and conferences within King Saud University in Riyadh and Jeddah Chamber of Commerce.
Notes :
Lecture 1 day = 4 Hours
The date of the Lecture will be determined after the sets have been completed
Enroll will be opened once dates are scheduled